Changes at JSLC over a decade
Sven Grahn

---

The picture below was published today at Xinhua's website. It shows a place that I recognize. Not the white building, but the sculture at the roundabout! It is "downtown" Dong Feng - the main base "city".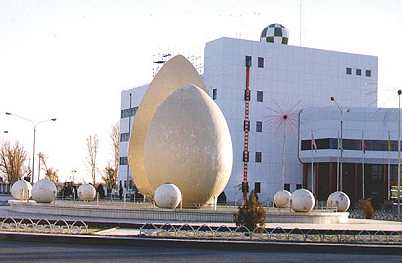 I took the picture below ten year's ago, when I visited JSLC in preparation for the launch of Sweden's Freja satellite. See Launch from the desert - memories of JSLC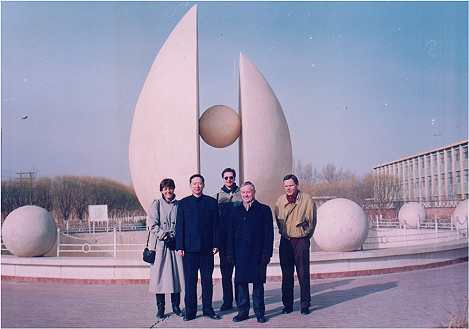 So, in the first picture, if you take a left at the roundabout you enter the road to the old CZ-2 launchpad, site number 128.
---