The Shenzhou model - a close look
Sven Grahn
---

I had the chance to examine a 1/40 th scale model of Shenzhou earlier shown at the Encyclopedia Astronautica. This model was given to my employer, the Swedish Space Corporation, by Chinese space officials. Below, some minor observations.


| | | |
| --- | --- | --- |
| Overall view of the model standing on a table | Is the golden "knob" an antenna? | Why are there thrusters pointing into the re-entry vehicle? For separation? |
| A view from the other side | The four main thrust chambers of the maneuvering/retro engine | |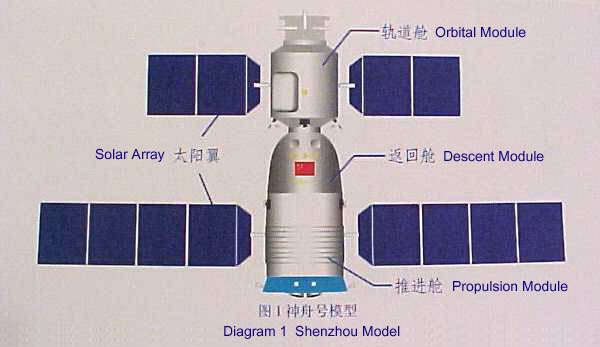 Sketch accompanying the model in its carrying case. Translation of the captions provided by Andrew Yee.



Back to Space History Notes