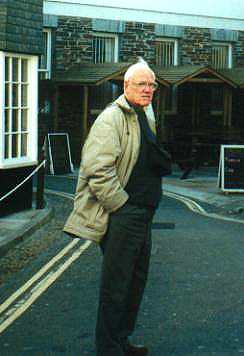 This picture was taken by Jos Heyman, on the day that Geoff passed away. Jos writes:

"You may wish to include the photo below, which was taken in Padstow on 18 Jan, lunch time. I
wanted to take a photo of the old houses in the background as Geoff jumped into the scene causing what, I then called, visual pollution. How precious this photo is now to me personally. "