Kettering Group exhibit, National Space Center, Leicester, 16 March 2016
This exhibit commemorates 50-year anniversary of the group's discovery of the Plesetsk launch site in Russia starting with the launch of Cosmos 112 on 17 March 1966.
For a short history of the Kettering Group click here.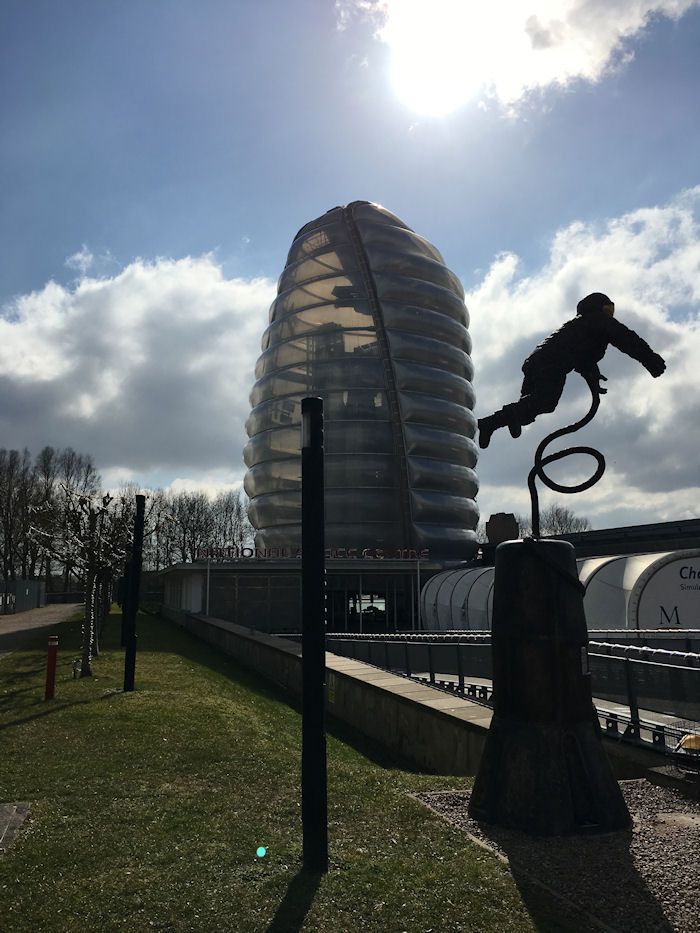 The sculpture is meant to depict Ed White's spacewalk in June 1965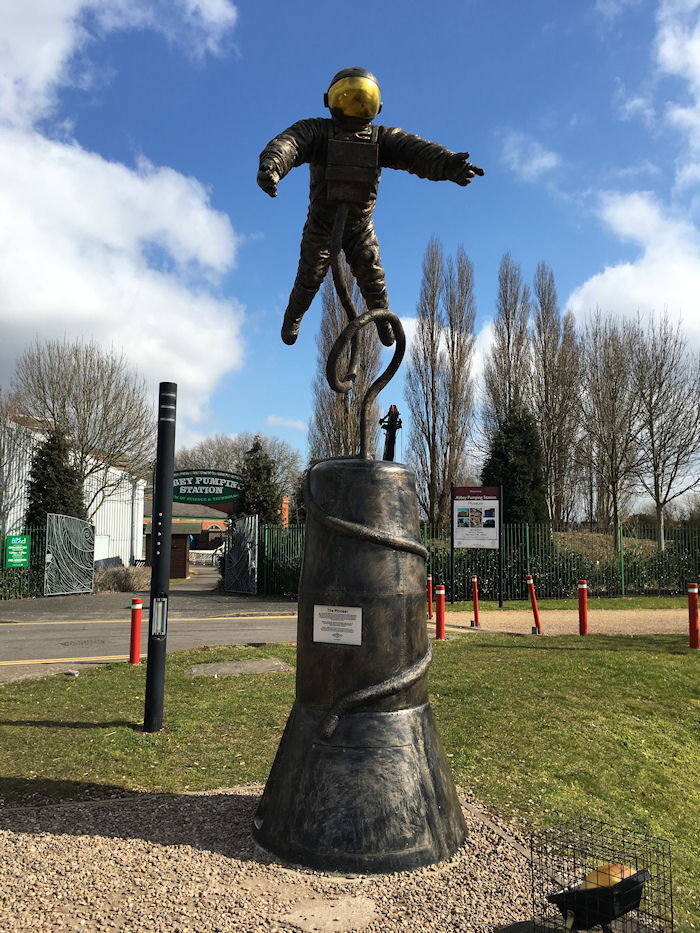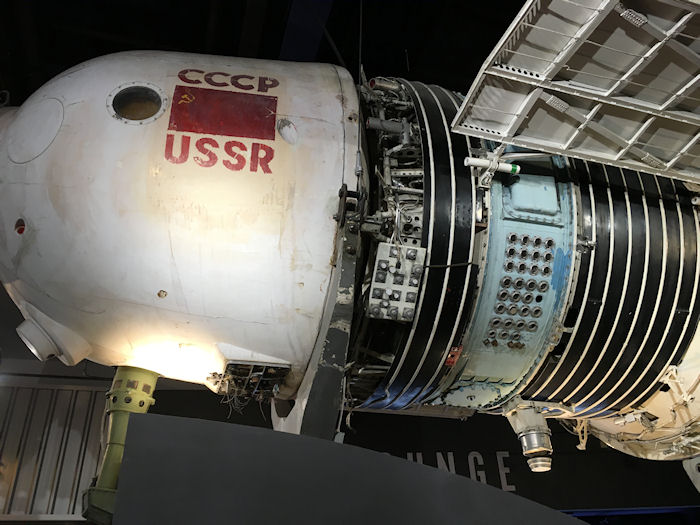 There is even an old Soyuz mock-up in the lobby.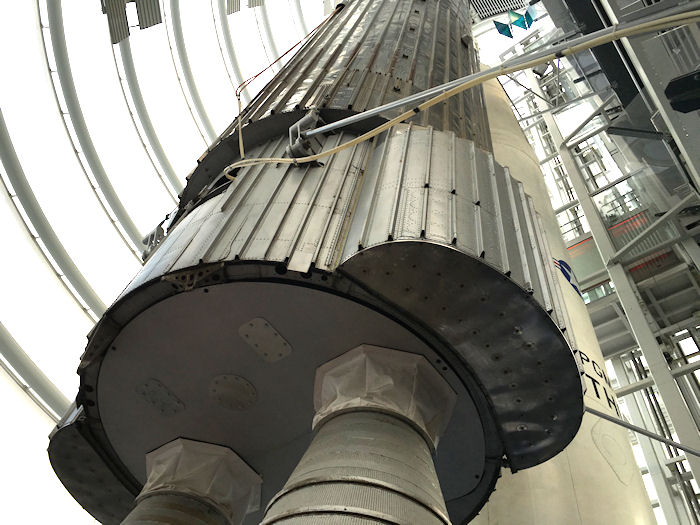 A Blue Streak rocket inside the transparent "gurkin"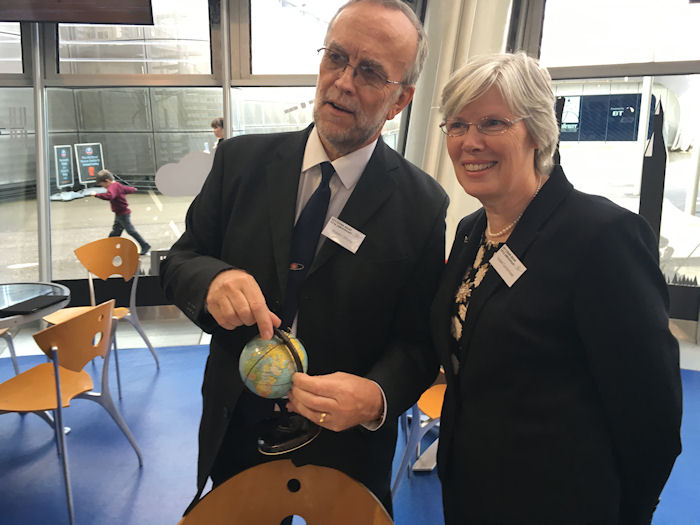 Isabel Carmichael (née Perry) and Robert Christy, a former pupil, show the globe orbit plotter used at the school.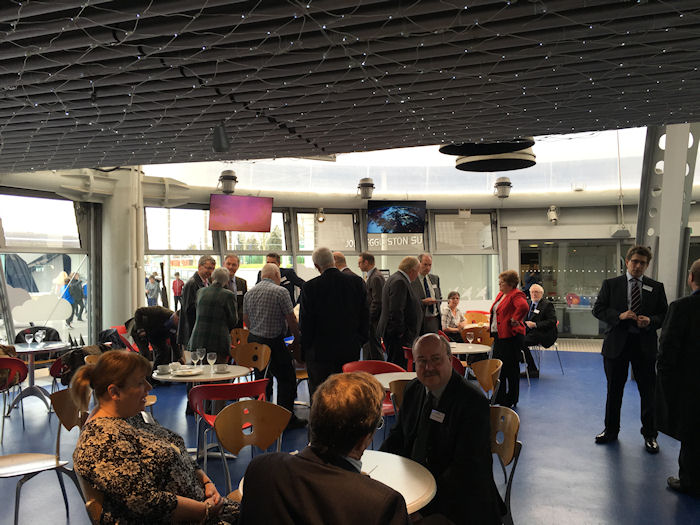 The "boys" from the school and their companions gather for a buffet lunch.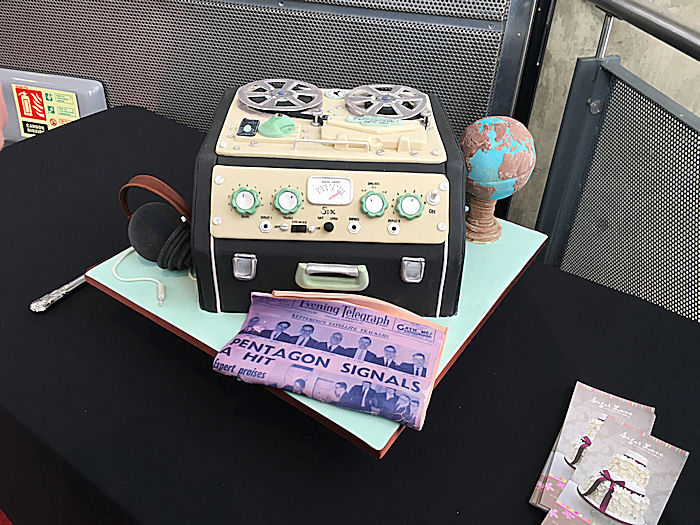 It is actually a cake.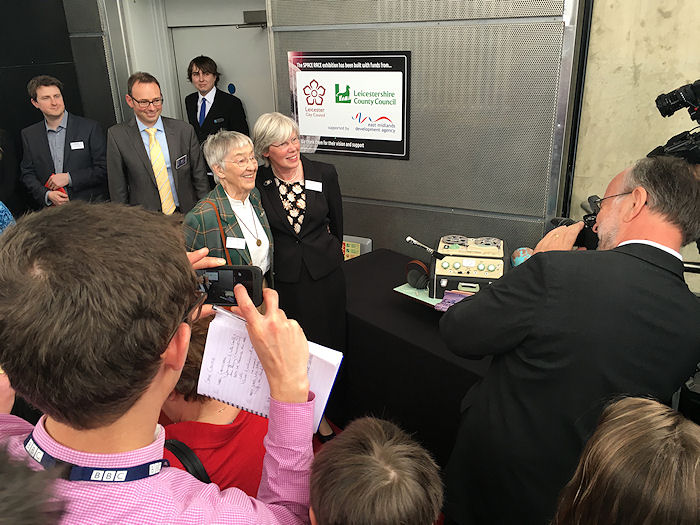 Mary Slater (wife of the late Derek Slater) and Isabel Carmichael have just made the first cut into the cake.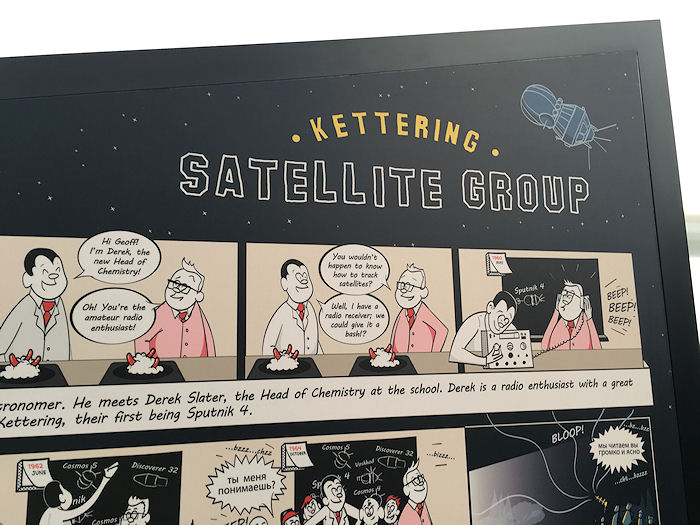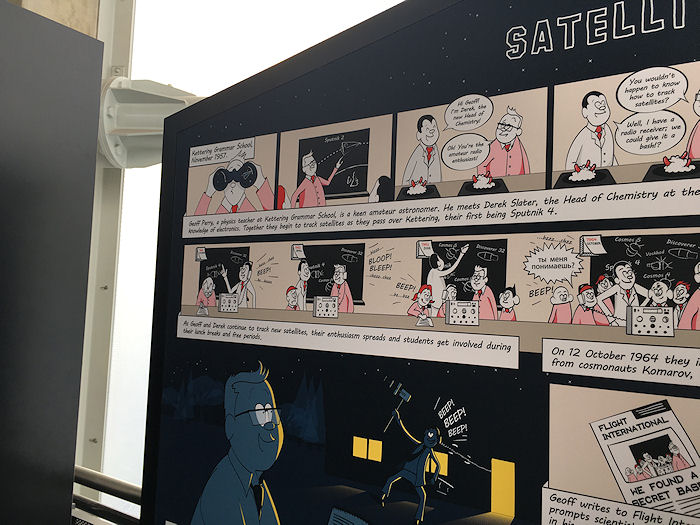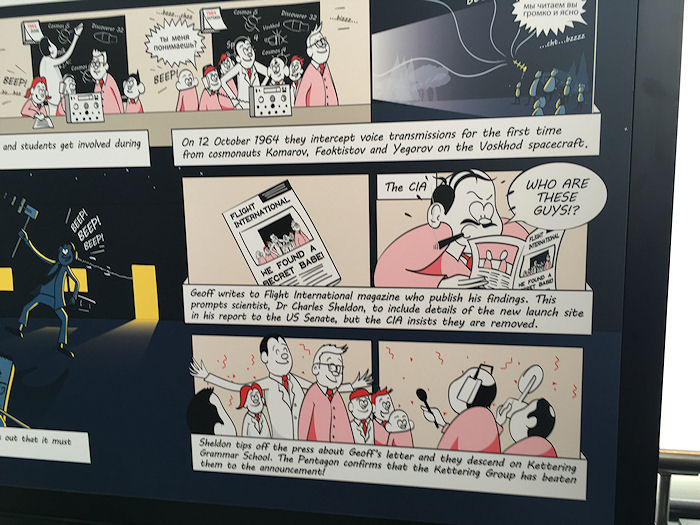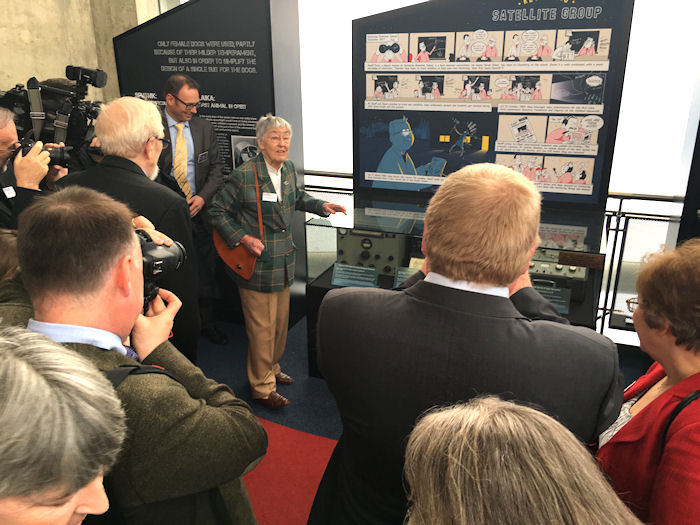 Mary Slater explains her husband's equipment that his family have donated to the space center.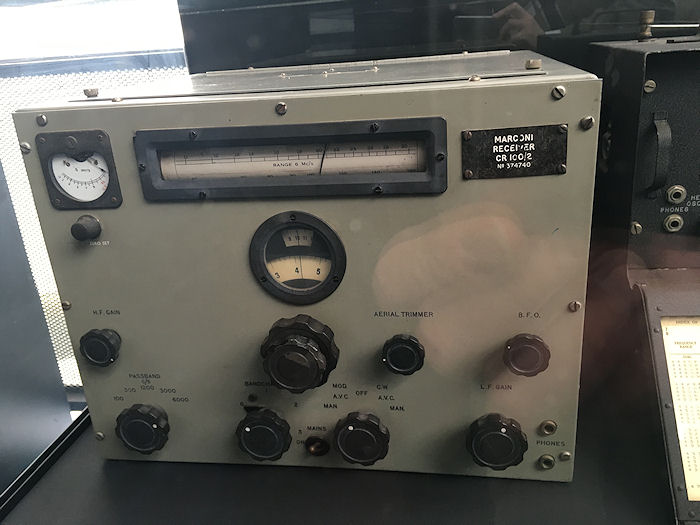 The Marconi CR100 receiver which was used at the School until 1967.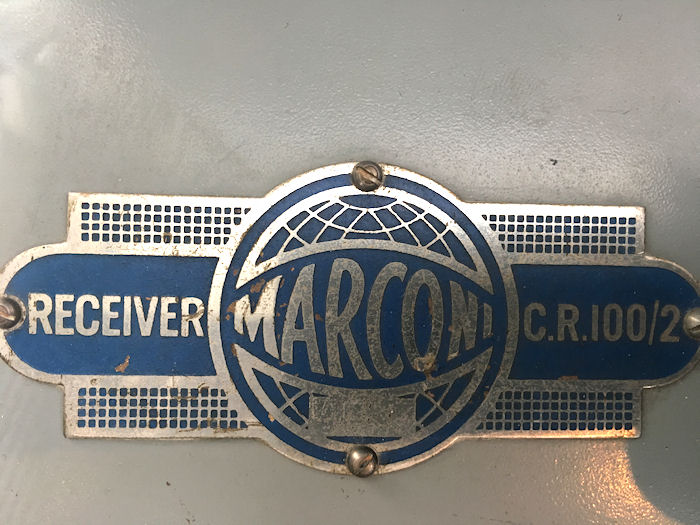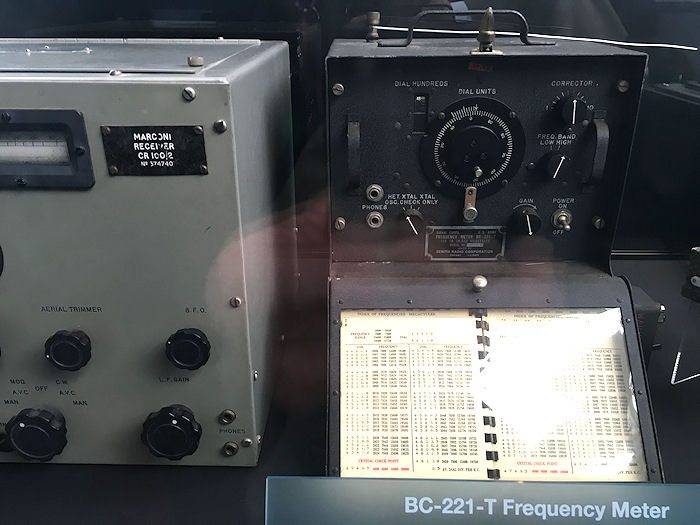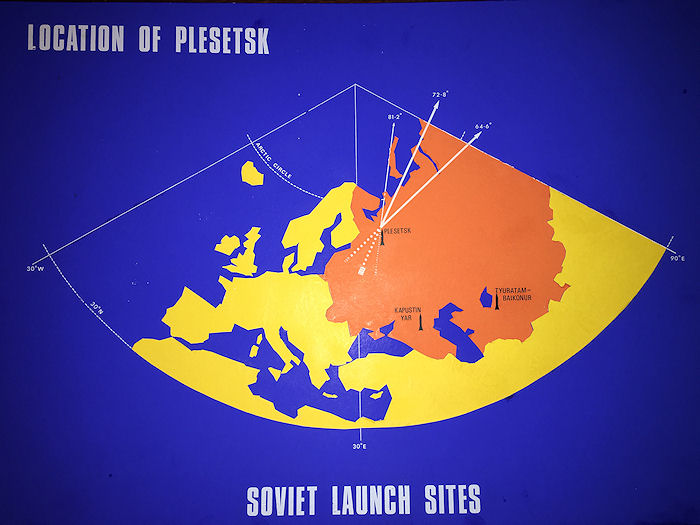 This is how Plesetsk was pinpointed. The Soviet Union launch satellites at various inclinations and their ground tracks intersected at Plesetsk. This graphic was made by Geoff Perry to be shown as a slide.


Back to Space Tracking Notes