I have an irresistible urge to find out what went on behind the scenes during the Space Race of the Cold War. What I saw as a kid and a young man was just the the media picture, not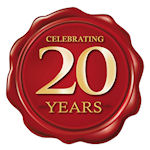 the true story. To try to tell the real story is the purpose of this site. I also wish to share personal memories of great space events.
This site will keep growing, slowly. As I find the time I will add articles and other features. My bookshelves are full of interesting little tidbits. I have no fixed plan on what the web site should become. I just write at the spur of the moment. The site is, after all, just a hobby.In 2006 I started a section in Swedish about Swedish space history.
Hopelessly romantic about spaceflight - that's me.



P.S. For those of you who know Swedish: Här finner Du information om mina nya böcker - "Svenska Forskningraketer 1 och 2". Och här om den första - "Jordnära Rymd".